Fashioning the highest caliber stringed instruments
About
the
Rezvani
Brothers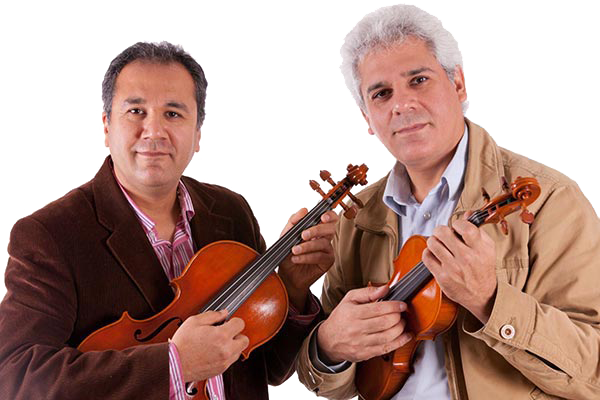 Born and raised in Tehran, Shahram and Saeid Rezvani were introduced to the world of music at an early age. Even though they both possessed a great love and deep respect for classical music, the Rezvani brothers chose to pursue formal educations in fields not relevant to music. After Shahram obtained a degree in the mathematics and Saeid got his degree in graphic arts, they both felt that their love and passion for music was too strong for them to be able to leave behind. Once they decided to follow their calling, they became attracted to the craft of violin making.
Shahram first began his studies of instrument making in 1990 under the direction of Massoud Pournadji. Wanting to learn the secrets of the craft, Saeid quickly followed suit. As a result, the two brothers dedicated their lives to learning and mastering the art of instrument making and restoration under the supervision of some of the best and well known violin makers, such as Maestro Ibrahim Ghambari Mehr and Maestro Johann Rombach in Vienna Austria.
With over 30 years of experience between them, the Rezvani brothers have secured a successful reputation in Iran as master luthiers. More than 500 of their masterpieces are owned by well renowned soloists and orchestral musicians all over the world who are members of music conservatories, teachers in universities and performers in various philharmonic and symphony orchestras.
Since early 2010 Rezvani Violins has relocated to the United States and is now situated in Westlake Village, California, where they have built their own shop and continue to focus on making concert violins, violas, and cellos, as well as offer the best in sales, repairs and restorations of string instruments and bows.